What?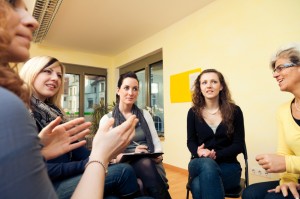 The Significant Spouse workshop will offer great details to a dental spouse.  Breakout sessions designed for the individual in the practice full time, part time or not at all will be led by spouses and industry specialists who are relevant to the needs of each particular group.  This two and a half day program offers answers and opportunities like no other.  The preprogram questionnaire helps us know more about your expectations and desires for the time together.  In addition, we will learn valuable information about the type of practice you represent.
Some of the most sensitive issues in todays practice are covered with a small and intimate group. From becoming a better leader of the practice in the community, or in the practice itself, to understanding the powerful role of your image, we will cover material that will take you to a new appreciation.  Discovering how to have a tough communications while maintaining your integrity will be solved with a simple conversation style.  Along with a leadership lab, and some great fun, this program will rock your world! Marketing ideas and marketing share, as well as, social media is addressed, we won't leave a question unanswered in this action packed time together!
Finally, would you know what to do today, if you knew your spouse would be gone tomorrow?  The toughest area to fathom is the lack of knowledge many of us have about what's next when the office is closed, the doctor is disabled or diagnosed with a terminal illness.  This part of the seminar alone will make it worth the investment.  Hear personal issues and real experiences while understanding the truth behind it all.  Don't miss this life altering experience.
Call for your application now!
Who?   
Led by a team of handpicked, industry leaders in their own field, this workshop/seminar offers an unprecedented amount of talent NEVER together before. The value of one day with any one of these leaders is worth more than the tuition, but to have access to them over the two day learning opportunity is phenomenal. This doesn't even take into account the learning and share time with other spouses directed by our team.
Speakers:
JoAn Majors, Program Creator
Keith Jacobson, Co-Creator – Significant Spouse / Life Planning – Demystifying the Business Side of Dentistry
Melinda Heryford, Co-Creator – Comprehensive Care Coordinator
Dr. Chuck Majors, Co-Founder DBC
Other Team Members / Spouses / Marketing Experts etc TBA as event approaches.
Where?
Austin, TX
When?
March 31, 2016 & April 1, 2016
(Reception March 30)
Investment?
This unique learning experience is beyond compare in dentistry today. The investment* for this unmatched opportunity is presently listed at $2,950.00
*This investment may be modified due to alliances, VIP vouchers and particular scholarships.
Call an informed advisor for enthusiastic assistance!
The Time is Now… The Choice is Yours! Call 979-224-0935
Why?
"I wish my wife could hear this." Or, "I wish my wife could come spend some time with you."  This was a most common comment on my critique forms or in emails after many seminars. Over and over again doctors would ask me candidly some of the most intimate questions about spouses in or out of the practice.  Not to mention the team members who would remark on my "philosophy" of a spouse in the practice.  This led me to do more research over 2012.  What I found was there was a real desire by many doctors and many spouses to have a place to learn, train and share while becoming more impactful to the bottom line.  This task was important to both parties whether they were "in or out" of the practice on a daily basis.  The effects of the practice still weigh heavy on the doctor when they come home; and yet we spouses still have no support system.  That is the reason each group will have a reunion group to connect with.
"The only training available at the meetings is for gardening or a wine tasting so I stopped going!" Or, "I wish I could learn more and be more significant to the team and practice but I don't know where to start."  Finally, there is validity to what many of "we spouses" know.  We do actually have a brain and value, so how do I find the way to produce results for the practice?  Questions and comments like these are why The Significant Spouse came to fruition.  Then the task of putting together a most valuable assorted team of experts began.