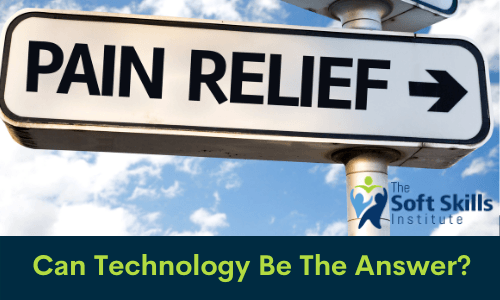 What's your pain? Is there a technology that can help?
In this series, I'm going to go over a few technologies that I have come to appreciate more and more Post-COVID. I say Post-COVID and the truth is we are still reeling from the changes in our practices created from COVID and will be for some time. I've spoken to many team members who are afraid and some who did not go back to the practice. Don't take my word for it- look at what is being said inside the dental Facebook groups. In fact, we ourselves lost an amazingly talented hygienist because at the time she was about to have her first child and wouldn't risk this type of work. While we can all certainly understand this and anyone's concerns to return, these are the real-life truths that can cause stress. With fewer team members and more "work" than before, we have pain points.
What about safety? Well, if safety matters I'll raise the point to how some of these technologies can actually help to keep us safe and have fewer touchpoints in the practice. This does NOT mean less connecting with patients. In fact, over the next four weeks, I'll share my thoughts on some technologies that can alleviate some stress for team and doctor.
Some technologies can actually save you time and allow you to more intentionally connect with your patients. Again, think transformational NOT transactional behavior. I hope you'll stay tuned. Oh, BTW, these ARE NOT PAID endorsements. These are technologies that I truly believe can help you like they have helped us. 
See you on the road…or on the web!
JoAn