JoAn Majors – Co-Founder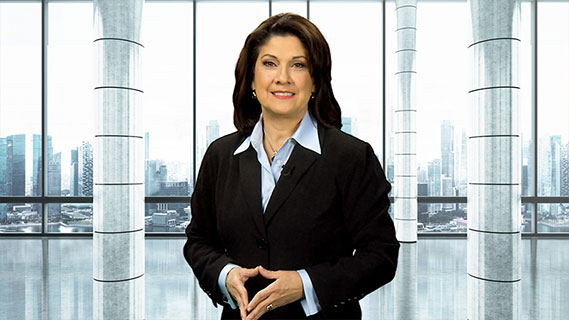 JoAn Majors has figured out that having great information in a seminar today just isn't enough. With on line availability consultants, coaches and business folks converging on the dental market, it takes much much more! It is about an experience. Entertainment and education backed by real research are bedrock to all her one day seminars as well as any DBC 2 day Signature Event. All programs start with an in-depth conversation and research on those attending as well as those co-sponsoring. One day events include a pre-lecture dinner meeting with the major players. This allows JoAn to personalize each and every lecture and highlight the unique information based on real research. Her quest to meet and exceed expectations is congruent with her talent to ask each and every audience what they want to walk away with. Much like they ask patient's in their Texas practice.
The systems she and the team teach are current and implementable. For JoAn, this is not what she does, but who she is. If you spend any time with her at all it's easy to hear, see and experience the very systems she teaches in her communication style in even the most casual interactions. She is passionate about the lifestyle change comprehensive care can offer to so many in a team member's circle of influence.
JoAn's story telling style let's everyone know that she has lived in their pain. Always friendly and fun, she is candid without being crude. Her seminars and programs are prescriptive but not preachy. JoAn's husband and team lovingly refer to her as "a seminar snob" because of her high expectations on delivering what an audience wants and expects in a world of many choices.
The two time business owner is a professional speaker and published author whose articles have appeared in over 25 magazines and newsletters. A member of the National Speakers Association, Global Speakers Network, Dental Podiums, AADOM, ADIA and other organizations in dentistry. She is the program creator for The Significant Spouse and Million Dollar Manager. Her DBC "Life Long Connection" model is the basis for the 2 day Top Gun workshops and other Signature Events. She and her husband, Chuck are thrilled to be at this phase of their careers to have an opportunity to be helping others be more significant in their practice and personal lives.
Chuck Majors, DDS, FAGD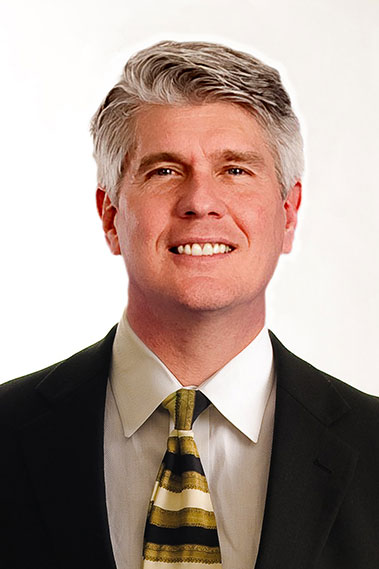 Dr. Chuck Majors is a second generation dentist who developed a passion for being a life time learner at an early age. He is a graduate of some of the most well-respected post graduate continuums today. Chuck is well known for his comprehensive knowledge base and being well read on up to date techniques, procedures and debates in dentistry. At thirty-three years in practice when most are content, he is still committed to continued learning. Chuck is current and convicted to delivering what is best for each individual patient based on "their wants" and his knowledge. Asking questions of patients, team members, colleagues and vendors (real life research) is the foundation and basis for his choices. He is a fan of coaches and advisors and credits many with his success.
Chuck is a graduate of the Misch International Implant Institute, the Dawson Academy Continuum, Pikos Implant Institute Continuum, UTSA Implant Preceptorship, Hybridge Technique Training, numerous trainings at the Las Vegas Institute, Montifiore IV Anesthesia Training, Conscious Sedation training and numerous other post graduate training programs. He loves to learn and is a great teacher to those around him. He is a member and a fellow of the AGD and ICOI also a member of TDA, BVAGD, AAID, AASDI and other societies in organized dentistry.
He purchased his fourth and final practice in Bryan-College Station, Texas the summer of 2014. He then put the very systems and training he has learned and they teach to the test, making a measurable difference to the bottom line both financially and clinically. The Practice, MajorSmiles.com has developed an amazing team who all follow the systems they teach to deliver on patient's expectations. He and JoAn co-founded, Dentistry by Choice in 2004 and have been referred to as, "Dentistry's Dynamic Duo" or "Dentistry's Poster Couple" as they speak, train and write together. Still practicing full time with a servant's heart, he strives daily to be a compassionate care giver to those that God puts in his path.
Melinda Heryford, MBA, Dental Practice Management Consulting
Dental Practice Enhancement Consultant and Business Strategist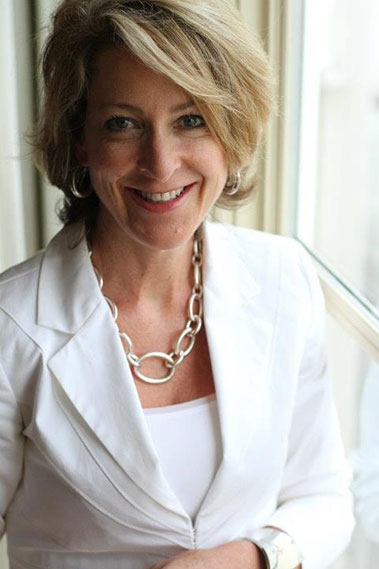 While working in dentistry over the last three decades Melinda understands what it takes to make a dental practice successful. The practice that excels is the one with the most present and clear leadership, specific step-by-step business systems, and a team that holds themselves accountable for executing the specific routines for improved results and growth. Melinda is known as the "Practice Implementer," in practice development strategies and implementing best business practices in four specific areas: practice systems, empowered people, financial acumen, and satisfied patients.
Melinda brings her business expertise along with years of practical experience to inspire change and transformation. Melinda's primary focus is building dental teams that produce outstanding results. Her system for developing doctors, employees and managers, is based on acquiring core practice knowledge and building leadership, communication and relationship skills, for Exceptional Performance.
Melinda holds an M.B.A. from the School of Management, University of California, Davis.
Keith Jacobson, Builder and Protector of Financial Wealth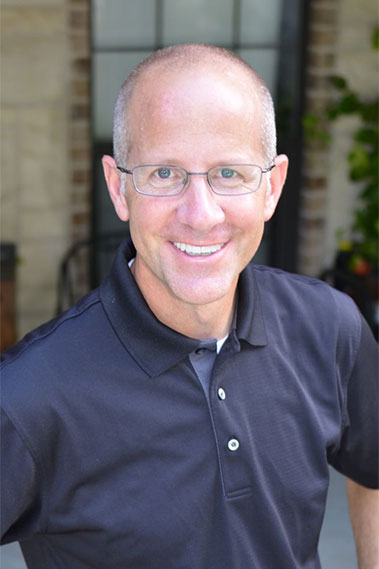 Keith Jacobson has over 20 years of business experience in working with both small and large organizations; including a leadership role in the Steven Covey Organization. The past decade he has specialized in dentistry protecting and building wealth for dental professionals..
One key area of emphasis for Keith has been assisting dentists in creating a "Cash Flow Model to age 100," factoring in elements relating to the accumulation as well as the decumulation of wealth. Key factors considered include taxation, investment volatility, inflation, longevity, and simply getting real regarding growth and income assumptions.
Keith holds professional licenses in over 20 states and enjoys working with clients from around the country.
Robert J. Buch, DDS, MD – Oral & Maxillofacial Surgeon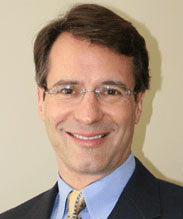 Dr. Robert Buch practices Oral & Maxillofacial Surgery in Glendale, AZ. He, his wife Angela, and their dog Adelaide relocated to Arizona in 2010 to enjoy the year round sunshine of the beautiful greater Phoenix area. They enjoy hiking, biking, travel, and the many fitness activities possible in the valley.
Dr. Buch received the Doctor of Dental Surgery Degree (DDS) from the Medical College of Virginia School of Dentistry, in Richmond, Virginia in 1992. After graduation he served 3 years as an active duty dentist in the U.S. Navy. This experience as a general dentist provides a unique perspective that many surgeons do not have, and promotes a better understanding of both the surgical and the dental needs of patients. After active duty military service, he completed an intensive, four year Oral & Maxillofacial Surgical residency program at the University of Cincinnati Hospitals, in Cincinnati, Ohio, in 1999. His passions for knowledge and medicine led Dr. Buch to complete his Medical Degree (MD) at the University of Cincinnati, College of Medicine in 2001. This additional medical training and experience is very valuable in helping Dr. Buch understand the various medical needs and conditions of his patients. Medical school was followed by an additional year of training in the medical anesthesiology program at the University of Cincinnati Hospital and the Cincinnati Children's Hospital. This training and experience ensures that Dr. Buch can provide extremely safe, high quality intravenous anesthetic care to patients of all ages. In pursuit of clinical excellence and following his love of traveling, Dr. Buch and his wife moved to Australia to receive additional surgical training and experience while working as a clinical fellow in the Maxillofacial Surgical Unit at the Royal Brisbane Hospital in Brisbane, Queensland, Australia. Dr. Buch has also served as an Oral Surgeon in the U.S. Army reserves, attaining the rank of Major. He has substantial private practice experience, previously as partner in a practice in Virginia, and most recently as the director of surgery and implant dentistry at a large multispecialty and general dental practice in North Carolina.
Dr. Buch is a Diplomat of the American Board of Oral & Maxillofacial Surgery (Board Certified in Oral Surgery) and a Fellow of the American Association of Oral & Maxillofacial Surgeons. He is also a Diplomat of the National Dental Board of Anesthesiology (Board Certified in Dental Anesthesia), and A fellow of the American Dental Society of Dental Anesthesiology.
Dr. Buch is passionate about dental implants and has been awarded the status of fellow at the Misch International Implant Institute. He has extensive experience and training in the field of dental implants. Dr. Buch has completed formal training at the University of Cincinnati, The University of North Carolina, the world famous Misch International Implant Institute, the Pikos Implant Institute, the Sclar Certer, and Edward P. Allen's Center for Advanced Dental Education. He has achieved diplomat status (the highest honor) in the International Congress of Oral Implantologists (ICOI). This gives Dr. Buch the distinct honor of being the only Oral and Maxillofacial Surgeon in the state of Arizona to have achieved this level of recognition by the ICOI. Currently, Dr. Buch is on the teaching staff at The Misch International Implant Institute where he teaches advanced surgical techniques to other dentists.
Other Support Team
Jeannie Russell Chapman, CE Manager – Director
Susan Overcast, Meeting Manager – Director
Dee Castillo – Administration & Registration
Ashley Cisneros – Administration